Featured Fundraising Initiatives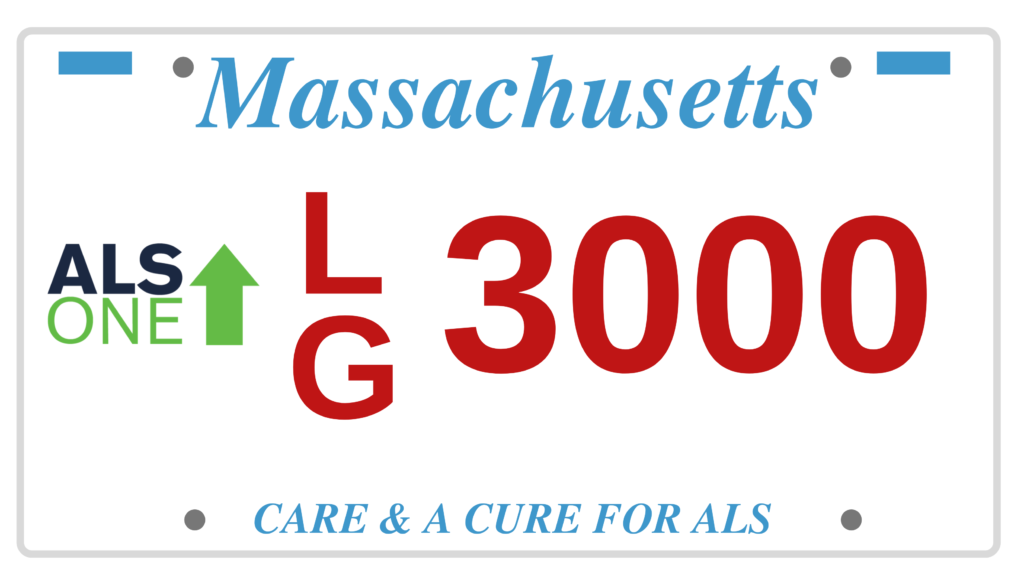 Are you living in Massachusetts? If so, we hope you'll DRIVE TO END ALS by getting the official Massachusetts ALS Charity License Plate. 100% of proceeds support critical research and care! Learn more about how you can get yours at: ALSplate.com
Featured Event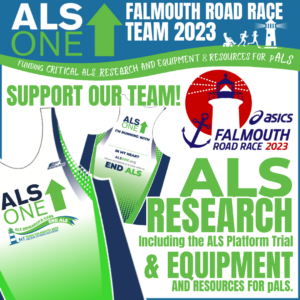 2023 ALS ONE Falmouth Road Race Team - OFFICIAL CHARITY!
Join our 2023 Falmouth Road Race Team - our biggest team event of the year! Whether, you'll be running 7 miles on 8/20/23 (official race day) or completing 7 miles by running or via another type of sport or exercise in the place of your choosing in the "At-Home" version, you're support would mean so very much!! Our team supports the research of our partners at MGH, UMass Med & TDI while enabling our partners at CCALS to provide equipment and care resources to individuals living with ALS now. Our "FALMily" means the WORLD to all of us!
Upcoming Events
Ongoing Initiatives Recent Campaigns
Take Action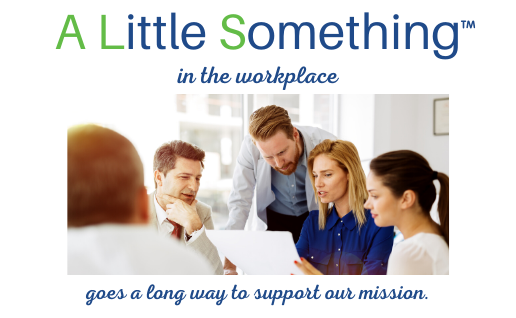 A Little Something™ campaign
If you own or work for a business, you have the unique opportunity to offer employees a chance to give A Little Something™ to ALS ONE in the form of an ongoing payroll deduction. A little goes a long way, especially when we are so close to discovering effective treatments.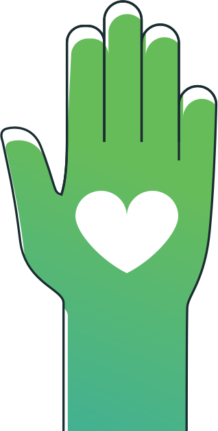 Unity makes us stronger. Will you be ONE with us?
Start your own fundraiser today to help benefit ALS ONE
Our founder, Kevin Gosnell, always said "If everyone would have just ONE fundraiser per year, just ONE, imagine what could be done? Imagine the difference we could make."
Will you be the next one to host a fundraiser? Contact us and we'll help you create a great fundraiser that's fun for you and crucial to ALS ONE. Please email Jen DiMartino to learn more about getting involved.
Press & News
Healey ALS Platform Trial Update
The latest updates on The Healey ALS Platform Trial were provided via zoom webinar on 7/7/20. This hour-long informative session by Dr. Merit Cudkowicz and team includes many answers to frequently asked questions by pALS and families.
MDA grants ALS ONE $750,000
MDA and ALS ONE form new partnership to accelerate ALS biomarker research