United In The Fight Against ALS
ALS ONE is an unprecedented partnership of world leaders in ALS research and care who have joined forces to help cut bureaucratic red tape to combat the disease more efficiently and effectively for all.
ALS ONE provides care today, while uniting research for a cure tomorrow
Working together
By working together, our research and care teams at Massachusetts General Hospital, UMass Medical Center, ALS Therapy Development Institute and Compassionate Care ALS are making tremendous advancements and the hope on the horizon is brighter than ever
Events
ALS ONE Falmouth Road Race Team - Stronger than ever!
RUN WALK OR ROLL! Please support our Falmouth Road Race team in our quest to raise $300,000. Find your favorite runner by clicking here and then clicking "THE TEAM" under the TWEET icon below the main photo. We are so grateful for your support of our largest team fundraiser of the year, especially in these uncertain times.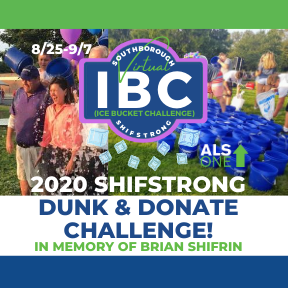 Southborough Shifstrong Ice Bucket Challenge
8/26-9/7! The Town of Southborough's annual Ice Bucket Challenge in memory of Brian Shifrin. You choose: your day, your bucket and your donation to help make ONE big impact on our united ALS research and care!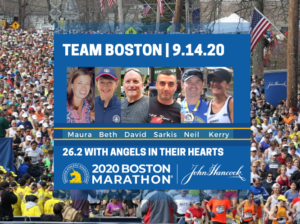 The "live" Boston Marathon may be canceled due to COVID, but our amazing teammates have and continue to make an incredible impact on our research and care. Over $85,000 to-date! Beth, David, Maura, Sarkis, Kerry, and Neil are each running with an inspiring ALS warrior in their heart and we are beyond grateful for this incredible team and all who are supporting their fundraising. To view our team, read their stories, and support them, please click below:
Load More