United In ALS research and care.
ALS ONE is an unprecedented partnership of world leaders in ALS research and care who have joined forces to help cut bureaucratic red tape to combat the disease more efficiently and effectively for all.
ALS ONE provides care today, while uniting research for a cure tomorrow
Working together
By working together, our research and care teams at The Healey Center for ALS at Massachusetts General Hospital, UMass Medical School, ALS Therapy Development Institute and Compassionate Care ALS are making tremendous advancements and the hope on the horizon is brighter than ever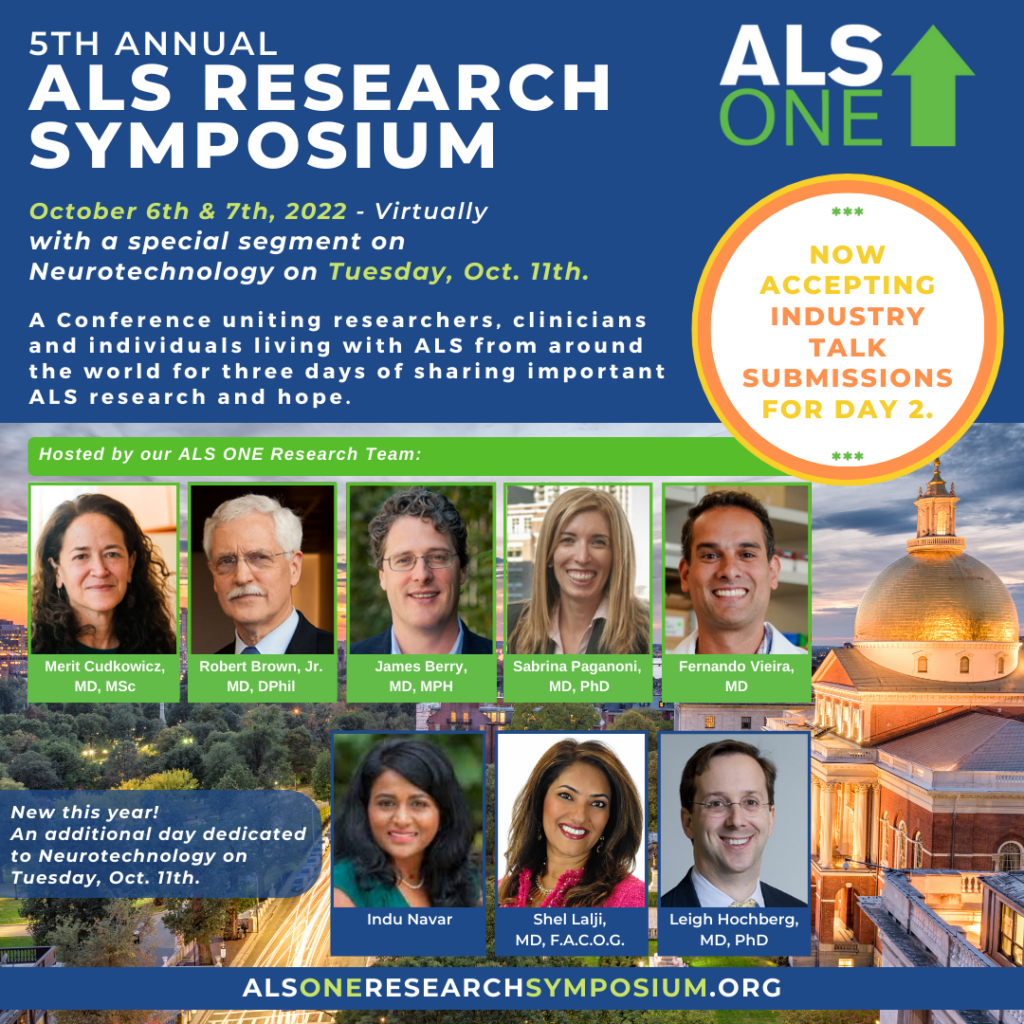 5th Annual ALS Research Symposium
Our 5th annual ALS Research Symposium – held this year on October 6th & 7th with an additional day dedicated to neurotechnology on Tuesday, October 11th. 
Researchers, if you are interested in speaking at the symposium about a treatment that you/your company has in development, please email jen@alsone with the talk title, brief description, and speaker name, by August 19th. If selected, each group will have 20 minutes to present, followed by a 10-minute Q&A session on Day 2. 
VISIT OUR SYMPOSIUM WEBSITE HERE TO REGISTER AND LEARN MORE.

Events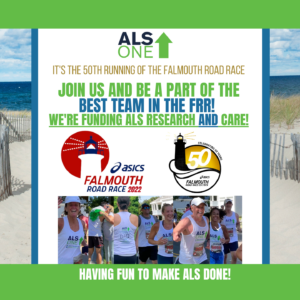 2022 ALS ONE FALMOUTH ROAD RACE TEAM
Our Falmouth Road Race team is filled 150+ absolute rockstars who truly run to make ALS DONE and we just don't know what we'd do without this team! This year is the 50th running of this prestigious event and we are so honored to once again be a premiere Charity Partner, raising funds to advance our partner's critical ALS research and care: The Healey Ctr at MGH, CCALS, UMass Med, & ALS TDI! Please click to fill out our initial form and then watch for the automatic email with your next steps. We are so grateful for your support.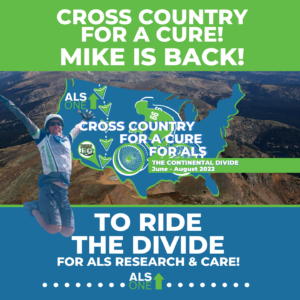 CROSS COUNTRY FOR A CURE 2022
Mike Myers is BACK and this year, his route will be vertical across the country as he RIDES THE DIVIDE to END ALS! His Oregon to Marshfield MA ride last summer raised over $115,000 and he'll be trekking the longest continuous mountain bike route in the world - from the Canadian border to the Mexican border from June - Aug to raise more critical funds for ALS research & care in honor of his inspiring friend, Leo Cooney, who has so bravely been living with ALS for the past five and a half years. Their 2-month ride begins on June 28th.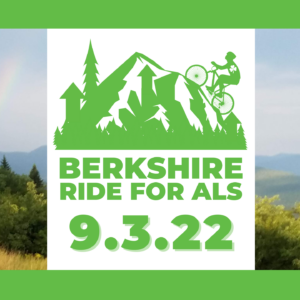 Come out to the Berkshires to help us cheer on our riders as they set out on a 70-mile ride through the beautiful mountains of Western Ma!