United In ALS research and care.
ALS ONE is an unprecedented partnership of world leaders in Amyotrophic Lateral Sclerosis (ALS) research and care who have joined forces to help cut bureaucratic red tape to combat the disease more efficiently and effectively for all.
ALS ONE provides care today, while uniting research for a cure tomorrow
Working together
By working together, our research and care teams at The Healey Center for ALS at Massachusetts General Hospital, UMass Medical School, ALS Therapy Development Institute and Compassionate Care ALS are making tremendous advancements and the hope on the horizon is brighter than ever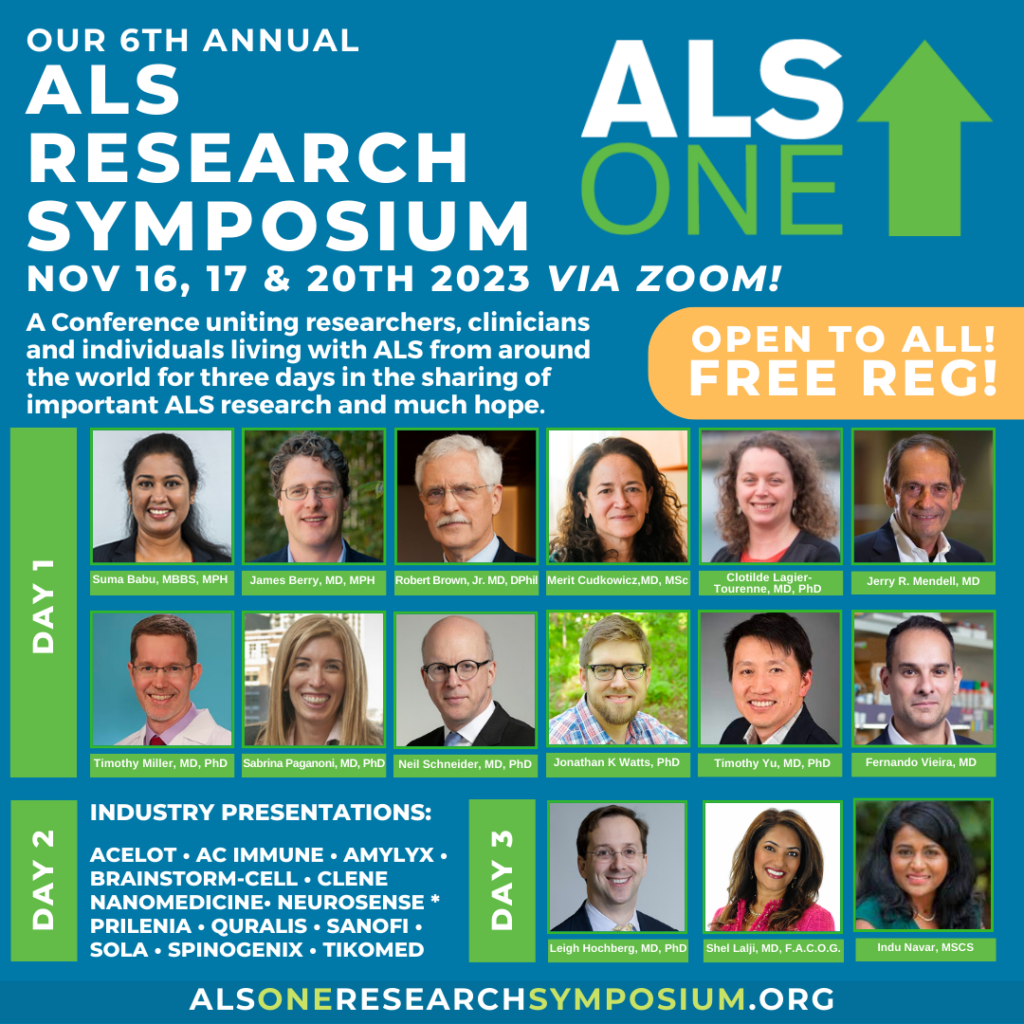 JOIN US FROM AFAR!
Our 6th Annual ALS Research Symposium is quickly approaching and it promises to be our best yet! Come gather with us from afar (held via Zoom so that anyone can attend easily from anywhere in the world), for our highly anticipated 3-day annual conference and listen in on presentations and talks from many of the world's most prominent leaders in ALS research. Registration is free but required to attend. Learn more HERE.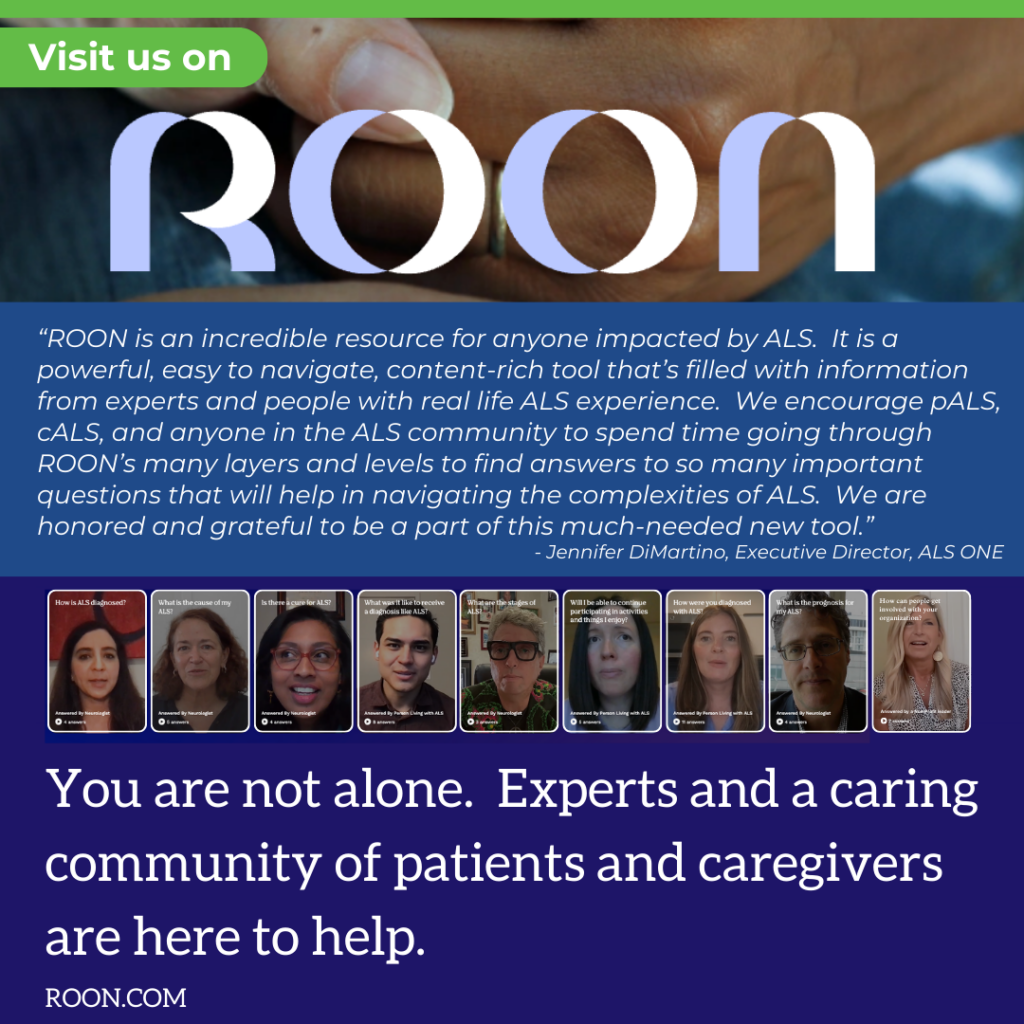 ROON: a great new tool!
YOUR ALS QUESTIONS ANSWERED!
We are honored to be featured on this tremendous new platform that was intricately, expertly, and thoughtfully designed to help the ALS community. Visit ROON HERE to get answers to questions that you or your loved one may have for a plethora of topics related to all things ALS.
Events