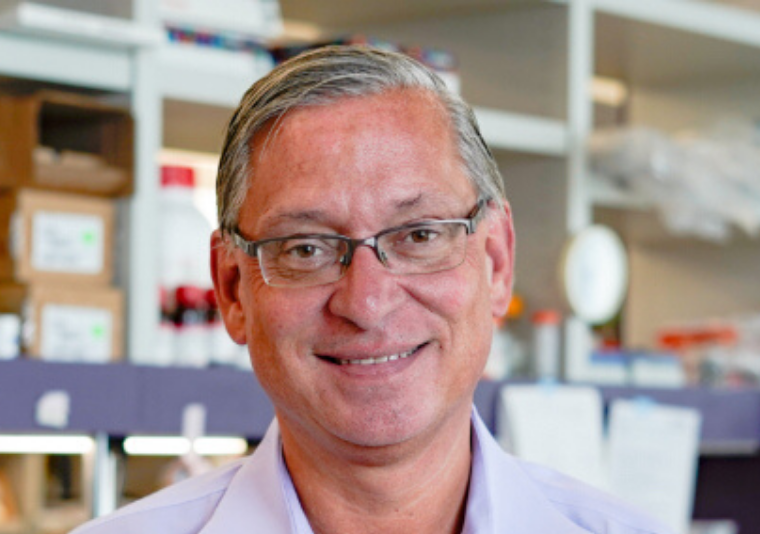 Steven Perrin, Ph.D.
ALS Therapy Development Institute
Role

Dr. Steven Perrin is the President, Chief Executive Officer and Vice Chairman at the ALS Therapy Development Institute in Cambridge, MA.

Education

Dr. Perrin received his doctoral degree from Boston University, studying the transcriptional regulation of genes during adipocyte and myocyte differentiation.

Background

Dr. Perrin moved into the pharmaceutical industry in 1997, holding positions at the Hoechst-Ariad Genomics Center, Aventis Pharmaceuticals, and more recently at Biogen where he served as Director of Molecular Profiling. Dr. Perrin joined the ALS Therapy Development Institute in 2007 as part of their historical collaboration with the Muscular Dystrophy Association initiative, Augie's Quest, to develop effective therapeutics for people with ALS. He spearheaded the development of computational biology capabilities and information management systems to more clearly understand the molecular mechanisms associated with disease onset and progression in neurodegenerative diseases. He also helped expand the drug screening program to include expertise in the generation and assessment of gene therapy vectors and protein biologics in preclinical models of neurodegeneration. In 2012, Dr. Perrin led his team in outlining the world's first Precision Medicine Program (PMP) in ALS, which opened for enrollment in 2014. The PMP aims to characterize and screen potential treatments targeting the various subgroups of ALS by combining progression data collected from patients, using full genome sequencing, and creating disease-relevant cell lines from samples collected from participants. By rapidly deploying funds directly received from the ALS Ice Bucket Challenge, more than 250 people have enrolled in the PMP. Committed to transparency and making people with ALS real partners in research, Dr. Perrin created an online portal through which each enrollee can see their data evolve as it moves through the process. Furthermore, Dr. Perrin has developed a business plan to facilitate pharmaceutical partnerships for rapid clinical development and commercialization of promising therapeutics identified at the ALS Therapy Development Institute.